Good afternoon Loretta
I trust that you are fine this afternoon. Just want to share the good news that my Kidney function improved from 27 to 46%. Your programme really helped.
Thanks and have a good long Easter weekend.
Deon -30/02/21
Hey Loretta, my mum saw my cousin T, that you helped, she could not believe the transformation an how much better he looks !! She was absolutely blown away !!

So just a message to say thank you for your amazing work ! And interest in the human body and people !!
12/12/20
Online testimonial from London UK

I am a 37 year old female who lives in London and was put in touch with Loretta by a friend in Denmark. The friend in Denmark told me how thorough Loretta had been in investigating her, and advised me to get hold of her as she was certain she could help! I was a little skeptical because this meant I wouldn't see her in person and the many people I had seen had not really helped! But thought what have I got to lose!

I've suffered from insomnia from the age of 13, and now was at breaking point. Surviving on 13 hours of sleep a week! I had very little energy, drive and lived in a constant state of exhaustion, my cognitive function was the pits! Not a great way to feel at the "prime" of life!!
Contacting Loretta was the game changer, I explained my situation and she said she loved challenges! My kinda girl, I thought!
She asked me to send her photos, very clear and area specific photos. She asked too for some blood tests, BP readings, blood sugars etc. Loretta then told me her findings and asked me to make some adjustments to my diet, put me on some natural meds etc.

4 weeks in a few nights of good, deep sleep, 6 weeks in, energy like I have not had in a long time, sleeping 6 nights a week absolutely solid solid restful sleep! And did I mention I lost weight too, a bonus you get from good sleep ! And here I am a few months after meeting Loretta feeling human again!!
I loved communicating with Loretta because I learned so much about my body, it's the first time I dealt with a physician who helped me understand how my body works, the need to listen to it and to respect and nourish it! I've been educated for life!!

Loretta will show you the road but we have to walk it, so it's important to actually follow her advice to get the full benefit!
I genuinely feel this was the best money I've spent in a long time!
- Olivia
---
I suffer from Rheumtoid Arthritis, which I had since I was a teenager. My parents did not know it at that time but when I got older it got progressively worse. When I reached my thirties, I started getting severe pains in my joints. I took over the counter medication for inflammation but there was no relief. I went to my GP and he took blood and when it came back he had already booked an appointment for me
with a specialist.
I found out then that my Arthritis was very severe. They treated me with various medications and trials, which made me very ill as well. I then was treated at Tygerberg and my condition got steadily worse. I ended up in a wheelchair because my feet was starting to deform and I could not walk. I was depressed because I could not do much and I was constantly in bed. I then heard about Loretta and I phoned her for an appointment. I was very sceptical at first. I thought to myself, I had undergone such a lot of treatment and they had told me that there is nothing more that they could do for me, what could Loretta accomplish that they could not.
All I can say is this, Loretta is amazing. She is friendly, kind and she knows what she is talking about. When she explains your condition to you, you can actually see what she is talking about. She put me on a treatment that after 4 months I could see an improvement. When it was 8 months I was walking, still with some difficulty but much better than I was before. I am now going on my 11 month and all I can say is thank you that I took the time out to make that call to her. I went for my follow up appointment and Loretta put me on a new treatment for energy and stamina.
My husband, family and friends could not believe the improvement and now everybody that I know that has an illness has asked me for Lorettas number. Thank you Loretta for the wonderful work that you are doing. I can honestly say to anyone out there, do not hesitate to go to Loretta. She will change your life, all you have to do is listen to her and apply what she says. If she cannot help you, she will tell you and she will be so sad that she cannot but when she can, she will do her best to let you live a quality life. Oh yes, and my wheelchair now is feeling lonely because I do not need it that much. I am walking more often and strengthening my legs as I go.
Eleanor Hendricks
---
My son is 9 years old. His been battling with his stomach since beginning of 2018. He had xrays and the specialist said he needs a procedure done to remove a mass of faeces. So in December 2018 he went for this procedure. It helped for about 2 months then my son started soiling himself and wiping every 5 min as he had leakage. Went back to the doctor 2 weeks ago. She sent him for xrays and it showed another mass of faeces. Which meant another procedure. We decided instead of going that route again, we will take him for a colonic. It's made a huge difference. His not leaking anymore and not wiping at all anymore. Things are getting back to normal again. Thank you Loretta Miller
---
Hi Everybody.
I think it's only fair that I share this very good turn of events with regards to my daughter's Hashimoto's yourney with you. We both in desperation joined this group a while back and last year September posted often, because my daughter's illness reached a critical point. First it took her many years to get a diagnosis. Then she went on the different diets and thyroid meds. But she kept deteriorating to the point that we thought she was going to loose her life. Eventually last year September she came back to SA to try and figure out a way forward. (We posted this on the group at the time). I made approximately 5 different appointments with different drs. 3 of those were life changing.
The first was integrated health practitioner Dr Ford in Randburg She gave her lots of new info. Second was an internist Dr Tania Coetzee from Blouberg that gave clarity on blood works. The last but most groundbreaking was the blood analysis and info from Loretta Muller from Cape Town. The final outcome was that my daughter (apart from the obvious gluten free diet she has been following) had to stop eating all meat and dairy, as it's too difficult for her body to digest. (Not sure if those foods caused the disease or if her body just couldn't cope with it because of the illnesses). In the process we also figured out that she has lymes disease and the Epstein Barr virus.
Loretta told her to use a few things like ingestible clove oil dayly to fight bacteria and other things as well as strengthening tablets because she had become too weak to cope at the time. Also special enzymes to help her body cope. Dr Ford prescribed a special shake at first to heal her gut, which she immediately started taking. She struggled at first with essentially becoming vegan, taking a few months to adjust. Not really wanting to let go of the meat and yogurt, as she had relied on chicken and rice for example because of the terrible reaction to most other foods. And to be honest, it didn't seem like the answer to her problems.
FINALLY:
In January she changed to a fully balanced vegan diet and obviously no gluten. At first she ate mostly cooked veg with a bit of salt. Also still cutting out veg she struggled with or that she was allergic to. We could see changes fast and her getting healthier every week! Every month! It was astonishing! The first week in January she couldn't walk far, perhaps 10min and she would have wobbly legs! Now it's the end of May and she has never seen such health in many years! She can excersise again! She sleeps mostly normal now! She has built up muscles, stamina and strength again! She's able to do a full time job again! As she recovered, she was eventually to hyper from the meds and had to wean herself off of her thyroid meds! Her hair is growing back! What!? Yes! Her hair line has even come forward! Other on going health issues with healing that would take months have been resolved!
She can think straight again! The fog has gone! Most of debilitation anxiety has gone! The list is endless. She still has to watch her energy levels and when she accidentally eats gluten or things that affect her personality like pineapple, she struggles for short periods. I know this sounds too simple to be an answer. And for obvious reasons this might not be the answer for many. But I'm posting this in the hope that someone might benefit from it and get their life back. Watch on Netflix " What the health" to understand the bad effects of meat and dairy and that we can live healthy without it.
Use vegan apps to ensure you eat balanced. Also watch "Forks over knifes"
And see some practitioners that could assist.
---
Two years ago this fascinating lady was wheeled into my rooms whiles sitting in a wheel chair. I was surprised to hear that she suddenly went paralyzed waist down about three months prior to her coming to me. She was not involved in any accident. Just suddenly became paralyzed overnight...no prior symptoms ect.
My first thought went to Guillian-bar syndrome ( a rare immune disorder in which the nerves and myelin sheath gets damaged). But my purpose is not to diagnose... especially since all her previous doctors visits also had no name or answer to this sudden state that she found herself in. A look at her blood revealed the presence of advanced microorganisms. Her neutrophil count (white blood cell count/ OUR SOLDIERS) was visible very low and not active at all..(one of the most important assessments to determine the state of the overall immune system).
To make a long story short. One month later she started walking again and had no relapses in the meantime and her walk is only getting stronger day after day. She does follow up visits by me every six months. We always need to reject things..reject diet.. reject organs..reject allopathic and herbal medicines ... encourage...get excited and push forward.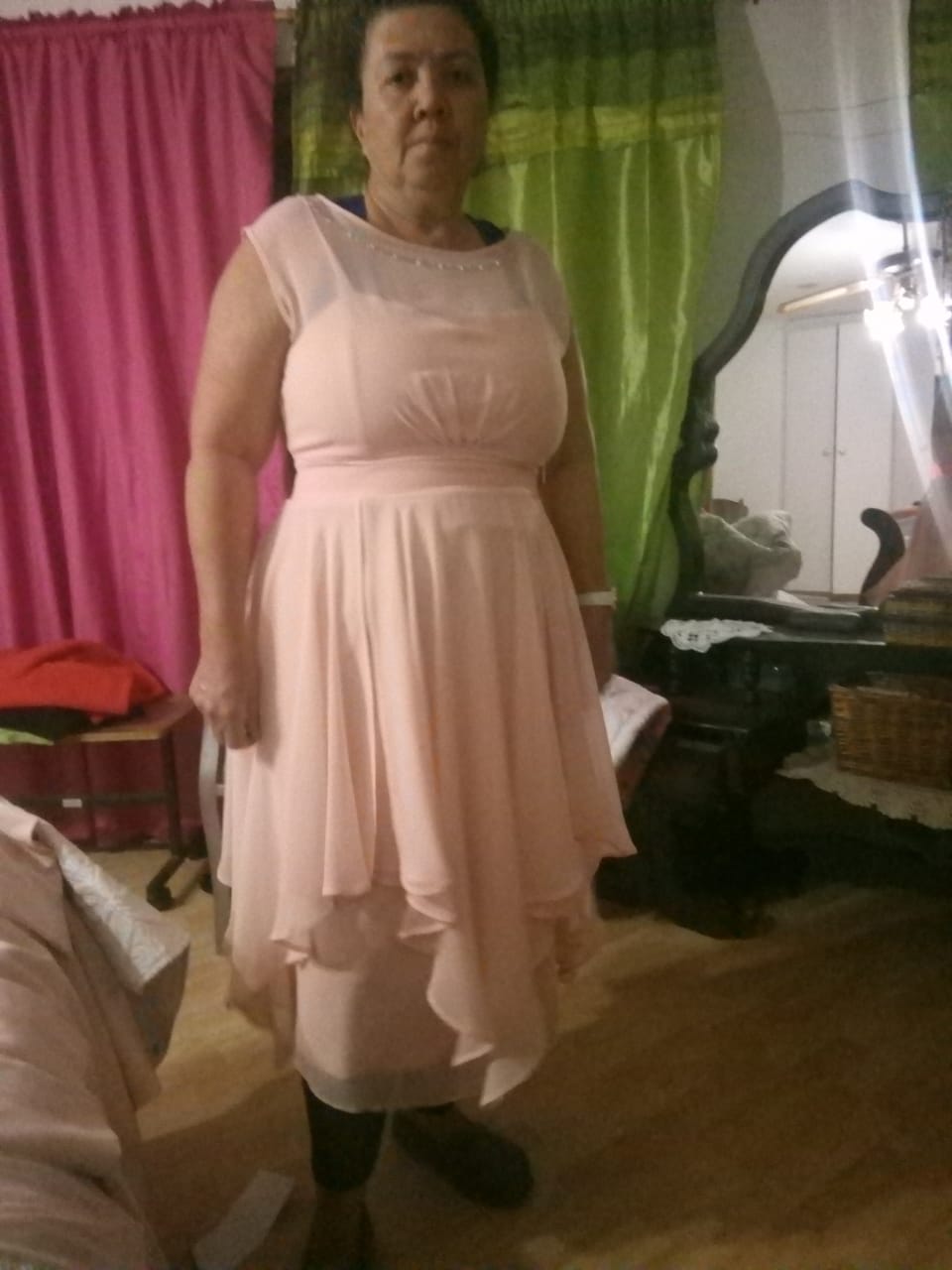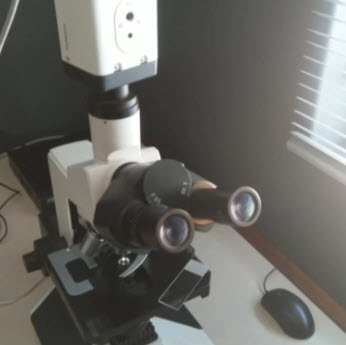 ---
So today I can proudly say the Our beautiful daughter,Tyler, has been born and are healthy and perfect.
Lastly I would like to give thanks to Our Mighty God Jehovah as well, for guiding and protecting us through our journey,and helping you , to help people like me with health issues we might have.
Sincere Regards

MaRee & Tyrone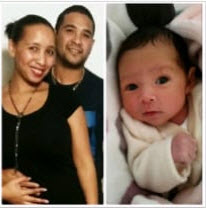 Good morning Loretta
I just want to tell you THANK YOU SO MUCH. I have been struggling with my tummy / colon for about 20 years. Specialists have made money from me by me having to come back to them year after year and never being able to ACTUALLY HELP or fix me. I came to you once for blood analysis and what you have told me to take has so far made a 90% improvement. I am now taking Metagist, Mastic Gum, MSN, Folate 1000mg, also Natura Tissue salts 2 and 4.
You dont know what that means to me. So i pray God's biggest blessings upon you and your family and your business. That you make grow in your business and be able to help many more people that also get kept on a string.
I will come back soon for another blood analysis.
THANK YOU AGAIN.
Santina Uys

Hello Loretta.
Moet net vir jou se dat Nicole het vandag gegaan vir haar 6maande ondersoek.All is clear.No more living cells.
Praise God for sending me to you. [😀] Oncologist said if she is done with pregnancy she can use garlic water again.
Thanks so much for your help.
The above client has Lupus, which got better with blood analysis and Colon Hydrotheraphy.

I removed the Tapeworm from a 30year old Psoriasis client after her 4th ozone Colon Hydrotherapy.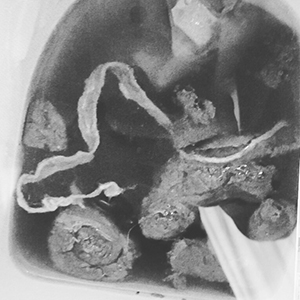 Client has been suffering with Psoriasis for 30years. After blood analysis and Colon Hydrotheraphy- we made some progress after one month.

Hi Loretta
Hope you are well.
My name is Nick Pieterse and I am 53 years old. I suffered from high blood pressure for almost 25 years until about a month ago. I have been on different tablets over the years but unfortunately tablets could never bring down my blood pressure to normal. I have been diagnosed with high blood pressure while working at an asbestos factory and done 17.5 years service. The symptoms of high blood pressure as we all now are headaches which form almost part of my life.
About a month ago I was introduced to o3 detox zone, when I decided to go for a blood test. The person who performed the test, pricked my finger and put 5 drops on a microscopic glass. Ray the blood analyst shows you and explains in detail what he picks up in the blood while showing you on the screen how your blood cells look like under the microscope..
My health condition was completely put down on paper and all the natural products required, and prepare my body for the colon irrigation. After 3 colon irrigation sessions I found my blood pressure reading 126/83 and for last week 126/76 which was never the case before. I when to the GP about two weeks ago during my working hours (this is normally the time when my B/D is high) and told him about what I went through recently and when he checked my blood pressure the reading was 125/80 and he could not believe that is because of natural products used. I am still using my tablets and know it will be taken away soon.
I have been praying many prayers that God should take away the headache pains and send two angels after many years to sort out this problem.
I also suffered with gout because of the unbalanced acid that was picked up in the blood analysis, but with the natural product treatment this also is coming to an end!!!!!!!
THE ROOT OF THE PROBLEMS HAS BEEN TAKEN OUT!!!!!!!!
I urge everyone who read this testimony and suffer with any health condition to make use of OZONE COLONICS.
Regards
Nick Pieterse
0833769970

I thought all hope was lost with my swollen feet.
A friend recommendedd that I go and see Loretta at Cape Detox and after one lymph drainage session
my feet was back to normal. After three sessions of colon hydro therapy my fatigue and IBS also disappeared.
Thank you Cape Detox
Kind regards
Renee
0721226938

Hi Loretta
Hope you are well. As requested here is the review of my daughter Chloe's health status who you have treated. Chloe as baby had health issues, which included ear and throat infections and she was lactose intolerant was well. So it was a battle from birth, she did not want to breastfeed at all, I expressed my milk but this was not enough for her especially after I went back to working when she was 2 months old. I then tried to put her on formula milk thats when we discovered that she was lactose intolerant. She had a really low immune system and was sick very often and the doctors surgery was visited very often. She was on Antibiotics so often it affected her teeth and we had too have most of them removed. At the age of 3 years old she got worse and was then under Red Cross Children Hospital and treated her for recurrent tonsillitis but they did not feel it was necessary to have it removed. She got heart palpitations and chest pains and abdominal pains, kidney infections, tonsillitis ( ear and throat infections), this was the normal outcome when going to the doctors surgery or hospital. This was a really draining process financially, physically and emotionally. We heard of 03Health Zone from a family member who knew of a person who was treated by them and made an appointment for the very next day to have her seen to. I was very happy that we had another option to try due to we having tried everything before but nothing helped getting to the root of the problem only maybe reliving the symptoms for a short while. I was amazed when we started the session with Lorette, before I said anything to her she had a look at Chloe and said to me what was wrong with my child or what symptoms she has been experiencing. She was very professional and would recommend her any time like I have been doing since October 2012. I was really shocked at what she found that was wrong with my child, but was not worried due to Lorette reassuring me that she will be fine as long as we try this new natural way to treat her. She found Chloe' had 10% cholesterol, 10% free radical damage, her kidney were not functioning as they should, she had poor digestive system problems , a very low immune system, had frequent high fevers and had some bowl movement issues as well. She suggested we start her on a herbal drink called Co-Less-Co made on a farm and has great benefits in boosting the immune system and helping the body to be receptive to the medicines you are using to work more effectively. She also recommended a few more natural medicines to use and I can say with great pleasure that it has been helping my child, she is not perfectly healed but there is an enormous improvement. She still gets heart palpitations and fevers but it is not that often and it is kind of mild nothing we cannot control. I would with no doubt recommend the services of these amazing people who helped me make the life of my baby girl Chloe' so much better.

Thank you so much for your help.
Mrs Mellissa Capes

My wife and I have been to o3 detox zone for a number of different treatments. Every time we have been, we have been blown away by the knowledge of Loretta and Ray as well as the friendly service they provide. Every treatment we have had, has had a lasting and definitive impact on our health and lives. We highly recommend anybody that has a serious interest in their health to make an appointment.
M&M
0836583132

My name is Morné, I am a 31 year old male working as a branch manager at a machinery sales shop. Before having Ray as my personal trainer I just could not get the drive or the good build I was so badly seeking. Once Ray became my trainer and now friend, he helped me train properly, eat right and supplement correctly. With his years of experience in fitness and body strength training I reached a seemingly unreachable goal in no time. The results was so amazing, my health improved, body started to look great and confidence expanded hugely. Ray is dynamite in a small package and I will without a doubt recommend anyone to Ray; it is worth it, believe me. If it wasn't for Ray I would still be wasting my time and money trying to get into shape. Thank you Ray, having you as a Personal Trainer was forever life changing.

Koleka A Mqulwana, High Commissioner of South Africa in Australia:

Im very pleased with treatments received from Ray and Loretta,I can take it with me to Australia.
The people and hospitality are wonderfull, may God bless you all.
Tel:(02)62727300
Email: mqulwana@dirco.gov.za

I am a 47 year old female, and have lived with a weight problem most of my life. Besides the weight problem, I have also had a problem whereby my metabolism is very sluggish and this could be due to the fact that I would only have a stool once a month, if I was lucky.
In December 2013 I went to Ray for a blood analysis. This visit not only changed my mind set but it changed my life. I was given a detailed breakdown of what was taking place in my system. It was such an eye opener and I walked out of there realizing that I need to start making some serious changes to my lifestyle.
Five months down the line and I am a much healthier, full of energy person. I cannot believe the change in my body, to the point that I have lost weight without even trying.
I have recommended many of my friends and colleagues to have their blood analysis done by Ray and have heard but only good input from them as well.
I recognize that having one's blood analysed is a necessity as it benefit your body in every way.
Thank you Ray for what you have for me.
Kind regards
Annie Adams
0722476011

Ek is William John Lesch en is woonagtig in Kraaifontein.Vir die afgelope 5 maande is ek op n behandeling vir
lewerstres.My gesig was aan albei kante swart gevlek en met hierdie behandeling het die swart gevlekte merke
verdwyn en my vel is weer soos dit gewees het.Ek voel jonk en vol lewe te danke aan Ray en Loretta wat my
so mooi gehelp het.Ek sal vir Ray en Loretta enige tyd aanbeveel wanneer dit kom by gesondheid.
Baie dankie
William John Lesch
0840215346

My name is Lindela and my blood pressure was unstable for about 3 years.
I was treated by Loretta after she studied my blood under a microscope and
followed through with her advice.My blood pressure is now stable to the point
that i have to reduce my blood pressure medication.
0828285040

My naam is Serah ek is 66jr oud en n tuis versorger vir die afgelope 25jr. Ek het vir 2jaar ge sukkel met n hoes wat nie wou weg nie. Elke keer wanneer ek dokter toe sou gaan het Dr net hoesstroop en sproeie
voorgeskryf. Ek besluit toe na Loretta toe te gaan vir bloed analiese met die hoop dat Loretta my kon help. Loretta stel toe voor wat ek moet gebruik en binne n maand is my hoes heeltemal weg en dit is nou
presies 6 maande nadat ek by Loretta was en nog nie weer 1 hoes nie. Ekt ook baie gewig verloor en voel 10 jaar jonger.